Bavaro, Located in Punta Cana, Quickly Became A Holiday Resort In Its Own Right When Hotels And Investment Opportunities Started Springing Up Along Its Tropical Eastern Coast.
Ideally situated on the famous Costa del Coco (Coconut Coast) and known for its six miles (10km) of pristine, sandy white beaches and shimmering crystal waters, Bavaro's vast stretches of beach rarely experience overcrowding so that everyone can have their very own piece of holiday paradise! For more adventurous travelers, a trip off the not-so-beaten track to the nearby town of Cortecito, a fishing village and entertainment hub on this stretch, is an absolute must. This area, known as the downtown area of Bavaro, Punta Cana, where friendly local vendors can be found selling their wares along the edges of palm-fringed beaches, is frequented mostly by backpackers and independent European travelers on holiday and intent on having a truly authentic Dominican experience.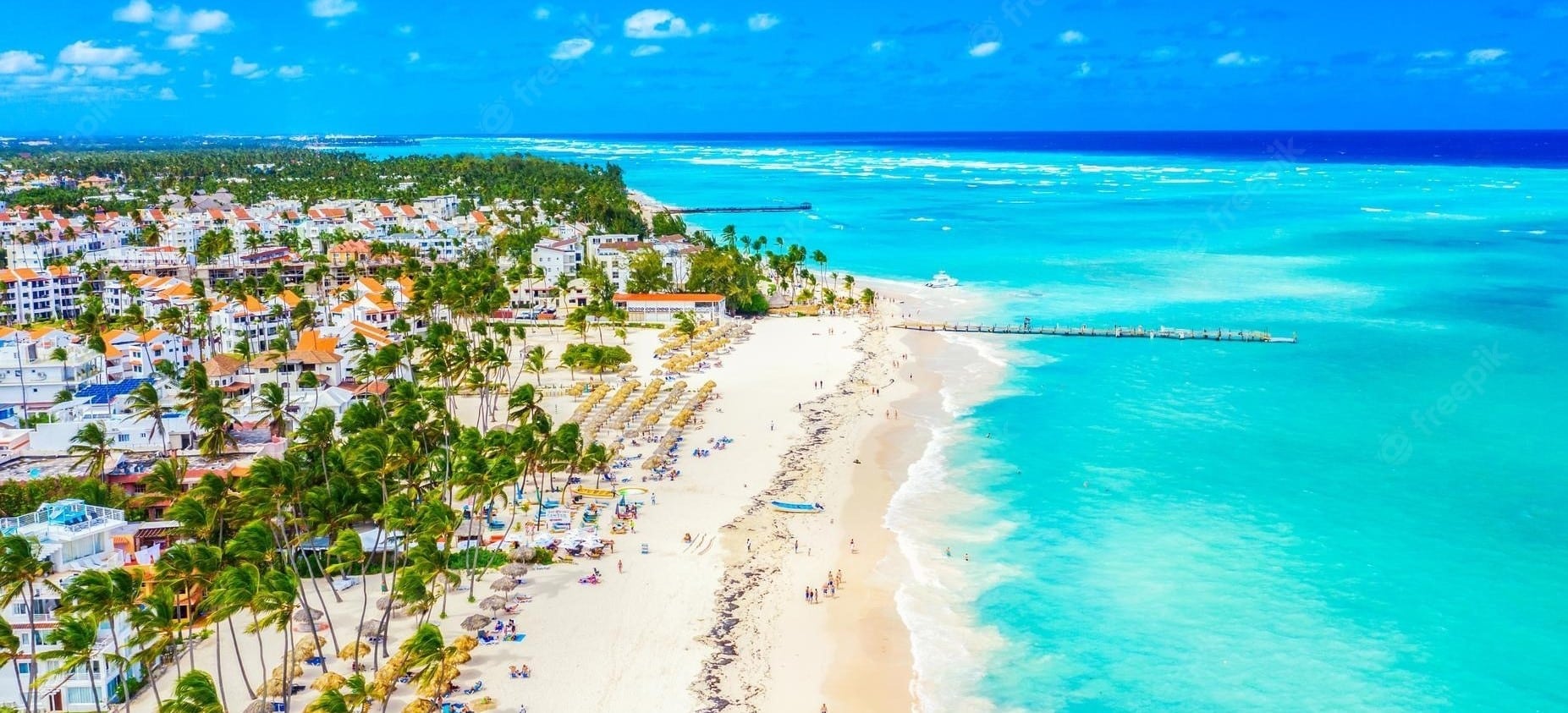 Shopping: There are several main shopping centers that shoppers on holiday in Bavaro can enjoy. These shopping areas offer almost everything from boutiques, gift shops, souvenir shops, jewelry stores, pharmacies, and beach clothing stores. Other outdoor shopping areas are great for purchasing cigars and other local goods.
Restaurants: Most of the hotels and holiday resorts in Bavaro offer an array of eateries; some even have up to six or seven a la carte restaurants. Many other restaurants can be found around Bavaro, serving some wonderfully exotic Dominican fare. Bavaro Cortecito has plenty of other options for those looking to escape their hotels or condos for the evening. The walkability for restaurants is great in the Bavaro area. The fresh fish dishes at the Tropical Bavaro Restaurants are excellent value for money. When the moon is full, head on over to the local bars and restaurants along Bavaro Beach, where live music and entertainment can be found throughout the week.
Nightlife: Like most things in Bavaro, the nightlife is mostly concentrated near hotels and holiday resorts, although the nearby town of Cortecito and Downtown Punta Cana sees some of the most dedicated party-goers in its bars and clubs. There are many venues for people to let loose and dance the night away.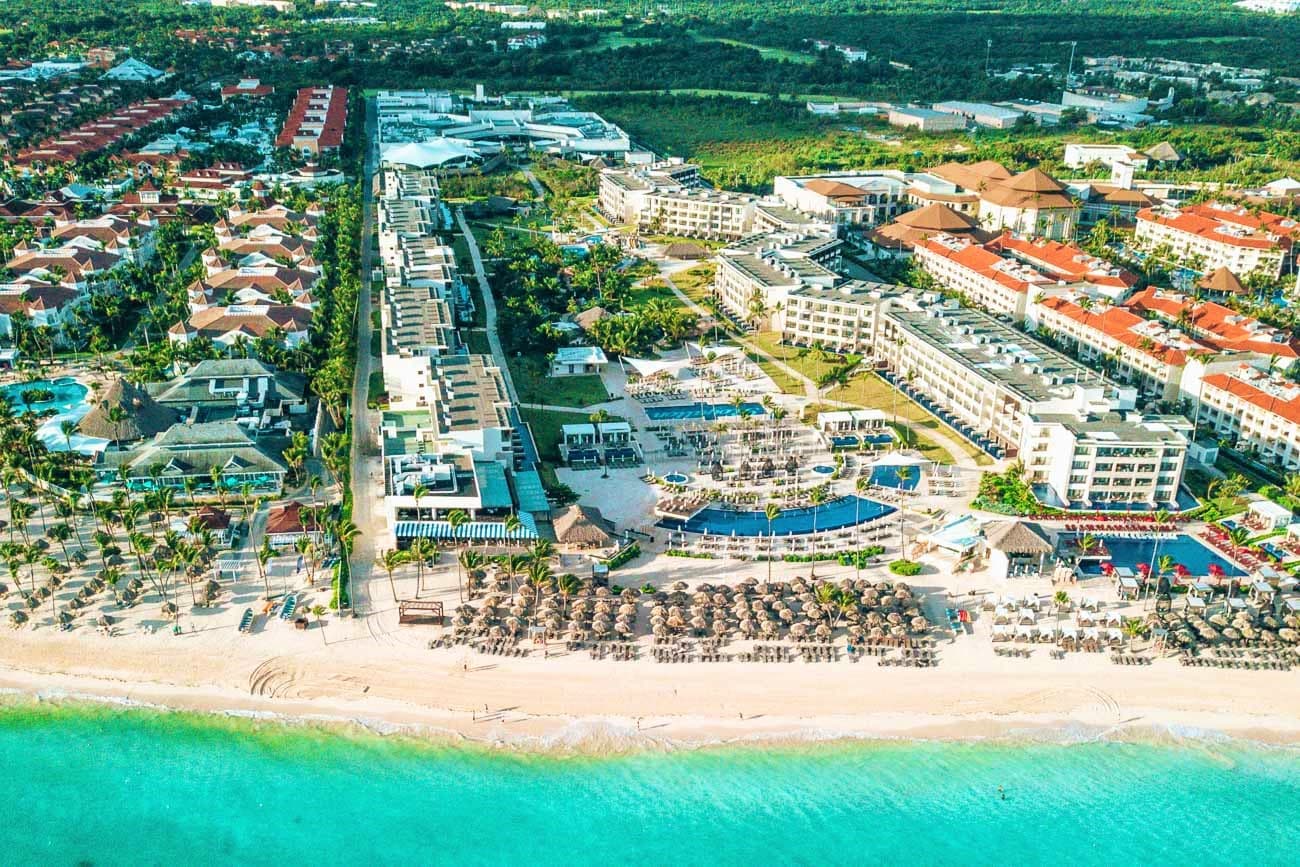 What To Do:
Manati Park:Manati Park is an amusing theme park located in Bavaro, Punta Cana, an incredible landscape of beautiful gardens overflowing with orchids and tropical plants. Here you will be able to experience nature, coming into contact with the fauna and flora of the Dominican Republic. During your stay in Manati Park, you will be able to enjoy various shows, restaurants, local crafts, and souvenir shops… Furthermore, you will have the opportunity of swimming alongside dolphins, an unforgettable experience.
Zip line: Imagine flying, like a bird, across the lush green mountainside – with a birds-eye view of the tropical paradise below you. Your naturalist guides will show you the way, helping you make the most of the adventure and unlocking the secrets of the Taino Mountains. The tour consists of 13 platforms and 8 Zip Lines, with the longest one being 800 meters long, stretched across the length of the mountain range for 1 mile.
Fishing Charters: If you are an avid fisherman or just looking for a great experience, this one's for you. Take a charter off the coast of Bavaro, Dominican Republic, and enter the world of deep-sea fishing, where you stand a chance of catching the revered Blue Marlin or even a White Marlin or a Swordfish. Most fishing charters try to protect the fish population by using their catch and release program.
Scuba Excursion: submarine "scooters", jump on your own mini-submarine to see the spectacular underwater world that the Dominican Republic offers! Travel through the reef at your own pace and take in the beautiful coral reefs and tropical fish. No diving experience is necessary.
Golf: The Dominican Republic is known for golf, and these courses will not disappoint you. You are sure to get in some of the best golf of your life when you visit the Dominican Republic. You will find the area has one premier course after the next, so you will be able to fill your trip with great golf in various courses. There are over 20 golf courses in this area ranging from 9 to 27 holes. Many of these courses were designed by famous golfers such as Nick Faldo, Jack Nicklaus, and Pete Dye.
Whatever your reason for visiting Bavaro, you will find yourself doing much more than you originally planned as there is much to offer. From endless beaches to golf, Bavaro is the place to visit on the east coast.
Enter a New Market to Tap Immense Growth Opportunities
The economic and political stability makes Bavaro excellent for destination living. Look no further than Bavaro if you are searching for a beautiful place to settle down. Bavaro's growing real estate market opens a plethora of opportunities for investors. You can consider beachfront properties like apartamentos en Bavaro to gain exposure to our booming real estate sector. We would also recommend investing in beachfront condos in Bavaro if you would like to increase your upfront investment. Along with living the Caribbean lifestyle, condos will also allow you to take advantage of the Dominican Republic's growing tourism market.
You can also rent your apartments or condos in El Cortecito Bavaro to earn recurring rental income. Finally, we will conclude that investment options in Punta Cana's real estate market are plenty. However, you will need a trusted partner to tap the immense potential of this market. You can find that partner in Coldwell Banker Prime Realty. We are a highly trusted and renowned real estate company helping clients buy, sell, or rent properties in the Dominican Republic.
We offer end-to-end handholding support to make business easy and efficient for all the parties involved in a deal. Contact us now to make your real estate acquisition in Punta Cana hassle-free. Let us help you multiply your wealth through real estate investment.