Well, what's the first thing that comes to your mind when hearing about 'Punta Cana'? It's the endless blue sea and white sand beaches, right? Punta Cana offers bright blue sky, paradisiacal vegetation, white beaches, and gentle breeze. Owning homes, condos, or apartments in Punta Cana is a pure blessing of waking up in the cradle of such a fascinating beauty of mother nature. No wonder the real estate industry is booming here!
However, if you already have a property in Punta Cana and desire to sell it, we suggest not going ahead without the guidance and assistance of a professional realtor. See here why!
Why Is Selling Punta Cana Villas Without a Realtor Not a Good Idea?
Punta Cana has become one of the best dream destinations for vacation living for its mesmerizing beauty of nature. That's why the demand for Punta Cana real estate is at its peak! People look for their dream villas here with the help of real estate agents. 
But while selling a property here, like Punta Cana villas, homes, or apartments, always consider having a real estate agent by your side. Stepping ahead without a professional realtor isn't a good idea! Here's why:
Lack of experience in home sales-
A home sale in Punta Cana is always daunting, especially when dealing with it for the first time. Hiring a real estate agent here can aid you in pricing your property, marketing them, and negotiating with buyers.
Moreover, the experts are knowledgeable about the location and its real estate market, such as what and how much price to expect for your home, legal requirements and regulations, etc. Yet, they can help you sell your home at the best price by accessing their network of potential buyers.
Inaccurate home valuation-
It's another problem you may face when not hiring a professional realtor for your home sale in Punta Cana. Due to lacking experience in home sales, you may not assess property value accurately on the open market, leading to loss. With a real estate agent, you can have accurate home valuation since they are experienced with home sales and purchases and know the area well.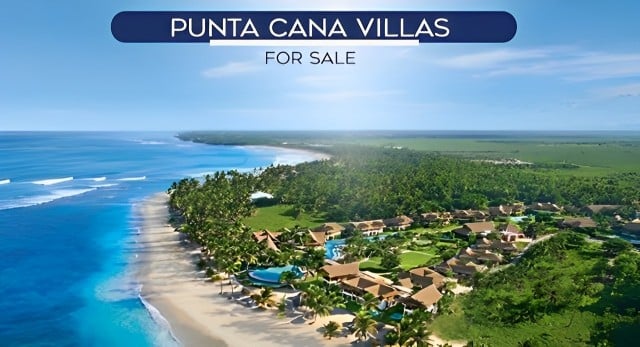 On the contrary, many realtors put similar properties of the area recently sold in the listings together and compare the sales data to have a realistic and accurate estimate for home valuation.
Time and effort-
Attempting to sell your Punta Cana home yourself will involve effort and a lot of time since you have to prepare your property to put on the market to fetch the best price. For example, you need to make repairs, clean up, paint, remove and replace furniture, etc., and show up every time you deal with buyers so they can see your home inside out. 
Sounds like a headache? If yes, working with a professional Punta Cana real estate company is better!
Coldwell Banker Prime Realty- Best Real Estate Agency in Punta Cana
We hope you understand why it's so important to take help from a real estate agent for a home sale in Punta Cana. Now, whether you are looking to buy a condo, home, or apartment or sell a property here, we can help.
At Coldwell Banker Prime Realty, we help our clients find dream properties in Punta Cana and its surroundings. With us, you can rest assured about a seamless real estate process for property sale and purchase in the Dominican Republic with our years of experience in the local and international real estate market. 
Contact us now to get one step closer to your dream property!