Bavaro, the beach resort area in Punta Cana, is one of the fascinating places in the Dominican Republic (DR). Owing to DR's growing real estate demand and undervalued property prices, it is also the best place in the entire Caribbean universe for real estate investment. Non-resident foreigners, irrespective of their purposes, can seamlessly buy properties in this country as there are no particular restrictions on real estate acquisitions. You can buy a rentable property in the Dominican Republic for less than USD 100,000.
A recent study showed that 4.35 million international tourists visited Punta Cana in 2017. This number is expected to reach 4.94 million by 2025. Therefore, we can expect a rising trend in the tourism sector in this area. Since Bavaro is a picturesque beach resort area, the tourism growth of Punta Cana is bound to positively impact Bavaro's real estate market.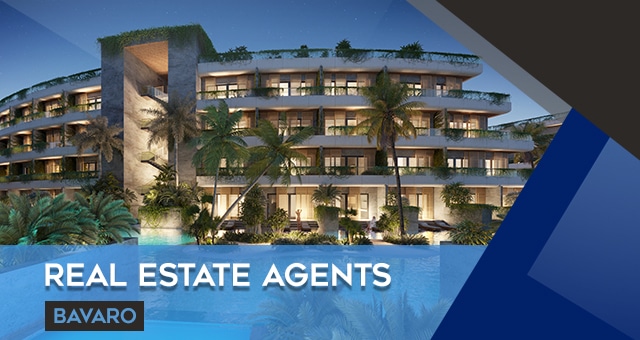 Ownership of houses in the area is subject to an annual real estate property tax of 1% of the overall property valuation, much fewer than the neighboring countries. Lowering tax will give you better opportunities to increase your real estate income. And the best part is that you can buy a property with 15 years of tax exemptions under the program called Confotur.
So far in this post, we have discussed the growth prospect of Bavaro's real estate market. Non-resident foreigners can make the most of this growth by investing in a rentable property right now. But before starting your investment journey in this country, you must understand that you can earn assured rental income in all seasons only by finding the best property. Thankfully real estate agents in Bavaro can help you with the process. Besides, they can also assist you with paperwork, answer your questions, and help you arrive at fully informed decisions.
A good property agent in Bavaro is inevitable if you want to generate maximum real estate investment returns. Now the question is, how do you find a property agent in Bavaro? Starting with a Google search can be a good option but kindly keep in mind that finding a service provider in your locality is different than finding a real estate agent in an overseas location. Would you trust some random online person or company to guide, manage, and influence your real estate investment?
You need someone who has industry expertise and in-depth knowledge. Most importantly, you need a full-service real estate company you can trust. That's where Coldwell Banker Prime Realty fits in. They are a highly rated, trusted, and licensed real estate firm helping clients buy, sell, and rent properties in the Dominican Republic. They provide comprehensive support to clients and make real estate investment in Bavaro a cakewalk for them. So, don't overthink searching for Bavaro's best real estate agent. Let them help you acquire the best property in this island country to make an excellent recurring income.