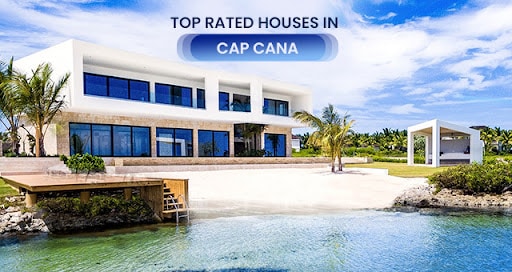 The Dominican Republic continues to expand and draws clients from all over the world thanks to its robust and stable economy. There is a cause for the spreading of excitement. For instance, one of the cheapest real estate markets in the Caribbean is the Dominican Republic. Don't confuse affordability with inferior quality, either. The market's attraction can be seen in the value being offered.
On the eastern coast of the Dominican Republic is Cap Cana, which is known as the "heart of the Caribbean." In addition to stretches of stunning white sand beaches, a protected harbor marina, and Punta Espada, an award-winning Jack Nicklaus golf course, this exclusive gated community is a true ecological wonderland. Currently, Cap Cana is one of the booming places in the Dominican Republic which gets a lot of attention from property investors and home buyers.
Top reasons to buy houses for sale in Cap Cana, The Dominican Republic
Excellent Location
The Dominican Republic continues to increase its competitive offerings in the tourist industry. The nation takes pleasure in having destinations for every type of traveler and various budgets. Cap Cana is a master-planned, gated luxury resort community on the Dominican Republic's eastern tip, where the Caribbean Sea meets the Atlantic Ocean. This thriving area is popular among property investors and homebuyers.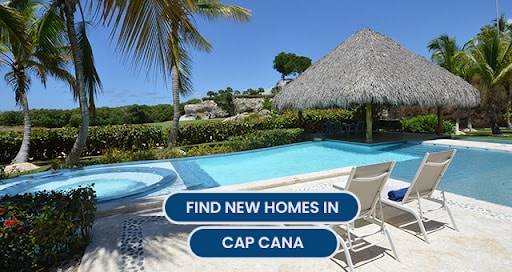 Advantageous cost of living
High-quality local produce is available all over the Dominican Republic, and a large range of foreign commodities are easily accessible. The cost of building your dream home is a fraction of the cost versus other parts of the world due to less expensive services and labor.
Effective Rental Yields
The Dominican Republic's rental industry is evolving due to tourism. And, Cap Cana is no exception. As a result, a lot of tourists are now looking for houses, condos, and villas to stay in. In other words, they want to get a better sense of what life is like in this stunning country.
As a result, the growth of tourism is growing at a tremendous pace making it possible for private home owners to generate significant yields.
A great opportunity for foreign investment
It is legal for foreigners to purchase real estate in the Dominican Republic. In truth, while buying real estate in Cap Cana or other cities in the Dominican Republic, both foreigners and natives must abide by the same set of legal criteria. You may simplify and streamline the real estate purchase process for yourself by working with a qualified real estate agent and attorney.
Excellent market growth potential
There is more value compared to other tourist destinations in the world, the economy is expanding, and yields are favorable. The stability of the market increases as the economy expands. With ongoing infrastructure improvements, attention is quickly shifting to our stunning nation. Over time, it is recognized that this cycle will raise real estate values significantly.
Real estate agents are always ready to help
Selecting the best real estate agent to assist you in your search for a house in Cap Cana in the Dominican Republic will not only speed up the procedure, but also guarantee the validity of your purchase. You will also gain from the experience and local knowledge of a good real estate agent who has your best interests in mind when selecting the perfect property.
Conclusion
If you're planning to buy a house in Cap Cana, Punta Cana, or any other city in The Dominican Republic, make sure to reach out to the realtors at Coldwell Banker Prime Realty. Why? Coldwell Banker has 116+ years in the real estate industry and is best prepared to assist you. 
You can explore all the available Cap Cana houses for sale on our website. You will get to see all types of listed properties, their amenities, prices, and proper locations.
Our professional and knowledgeable real estate experts are also here to assist you with your property search as well as all steps required in the purchase process.
Click here and explore listed houses in Cap Cana today! You can also schedule a call to discuss your requirements!