Punta Cana is globally famous for its sandy beaches, pleasant weather, world-class hospitality, and luxurious all-inclusive resorts. No wonder Mastercard chose it as a leading international destination for leisure tourists in 2018. Since then, we have only seen an upward trajectory in Punta Cana's tourism growth. Though the Covid-led lockdown was a short-term headwind for this sector, it managed to bounce back strongly when the travel ban and other related restrictions were removed.
Punta Cana's tourism growth has also contributed to the local real estate boom. Investors can use this prospect to grow their capital through rental income and appreciation. Continue reading to learn how to capitalize on the opportunity that the current market scenarios have developed.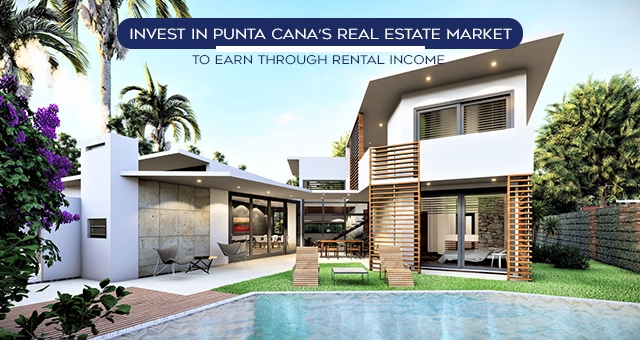 Factors to Help Investors Create Wealth from Punta Cana's Real Estate Market
Recent reports suggest that an increasing number of retirees from the United States, Canada, and Europe frequently choose Punta Cana to spend their winter. This beautiful beach town has also become significantly popular for leisure tours. This popularity is expected to keep growing in the coming years. In such a scenario, investing in Punta Cana's real estate market seems lucrative because of two reasons:
Investors can earn guaranteed rental income from their

Punta Cana apartments

, condominiums, or villas. 

Price appreciation of

Punta Cana condos

, and houses will help investors create long-term wealth. 
Things to Consider Before Buying Properties in Punta Cana
So far in this post, we have discussed the reasons poised to help real estate investors create massive short- and long-term wealth. In this section, we will look at the factors you must consider before investing in any property in Punta Cana. 
Location is the most critical factor you must consider before capitalizing in any real estate market. Punta Cana is no exception. There are many neighborhoods in this resort area that you can consider for investment. These areas are equipped with functional amenities and have their own unique charm. Historically we have seen retirees' interest in:
Downtown Punta Cana

Cap Cana

Punta Cana Resort and Club

Bavaro Beach

Punta Cana Village

Cocotal Golf and Country Club

Vista Cana

White Sands 

El Cortecito
You can also buy apartments in Punta Cana near its most popular beaches and tourist attractions. The list includes: 
Playa Juanillo

Macao Beach

Playa Blanca 

Los Corales etc. 
The type of property is another factor you must pay attention to before buying real estate in Punta Cana. Try investing in Punta Cana condos or villas if you want to earn maximum margin from your rental business. Depending on your capital, you can also consider buying Punta Cana apartments or small houses. 
Coldwell Banker Prime Realty is a full-service real estate brokerage firm committed to helping clients achieve their investment goals in Punta Cana and beyond. From choosing the best location to selecting the property type based on clients' requirements, risk appetite, and investment horizon, we provide full support to make the acquisition process a piece of cake for buyers. Get in touch with us to discuss your requirements.