Hey, are you seeking an apartment or a home in Cap Cana for investing in? Well, that's a great idea since it's one of the popular tourist spots in the Dominican Republic, popular for its mesmerizing beaches, gentle climate, and luxurious resorts. No wonder the real estate market of Cap Cana is booming as investing here is a great way to generate a passive income.
And if you are looking to invest in Cap Cana real estate to buy or rent homes, apartments, or condos, in-depth personal research is mandatory before the purchase. It will help you with informed decision-making, especially when it's your first time investing in Cap Cana homes. 
Things to Do Before Investing in Cap Cana Real Estate
Investing in real estate, especially in Cap Cana villas, is a great way to earn a huge passive income. But before going ahead, do complete homework and research. Here's how to begin: 
Determine your budget-
It's necessary to be clear about your ideal price range when investing in Cap Cana apartments.
Start with setting a budget considering the overall costs of the property you are going to invest in, including:
● Possible legal fees
● Repair and maintenance expenses
● Taxes etc.
And while thinking of renting it out as a vacation home or something else, calculate the rental income as well.
Research the location-
Speaking of investment, location matters most since it decides the overall value and the expected rental income if planning to rent it out. Yet, we suggest selecting a property in a prime location, such as close to the beach or the top tourist spots. Moreover, you need to take the local infrastructure into account as well, like shopping malls, transportation, and medical facilities.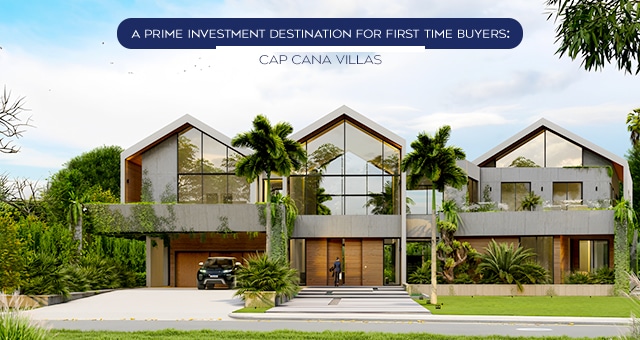 Consider the rental income-
Investing in Cap Cana condos, homes, or apartments, is a great way to have a huge rental income, especially during the peak season for tourists. Make sure you choose a location remaining in high demand as a rental property. It will help you earn a passive income in the best possible way. Also, don't forget to consider the property management and maintenance costs associated with it. 
Work with a leading real estate agency-
If you are not a resident of Cap Cana, understanding the local laws and regulations for investment and rentals, including the requirements, taxes, and restrictions, can be challenging. In this case, working with a reputable real estate agent may ease your concern and ensure your purchasing prices comply with all the regulations. Also, they help you avoid potential issues!
In Conclusion
Making an investment in real estate Cap Cana villas is a great idea to increase your passive income. But to understand the local laws and regulations for the purchase, having a real estate agent by your side is important. At Coldwell Banker Prime Realty, we offer top-notch services with a comprehensive choice of properties in the Dominican Republic. Our experts will help you find the ideal property that best fits your requirements. We have 100+ years of experience in the international real estate market as well.